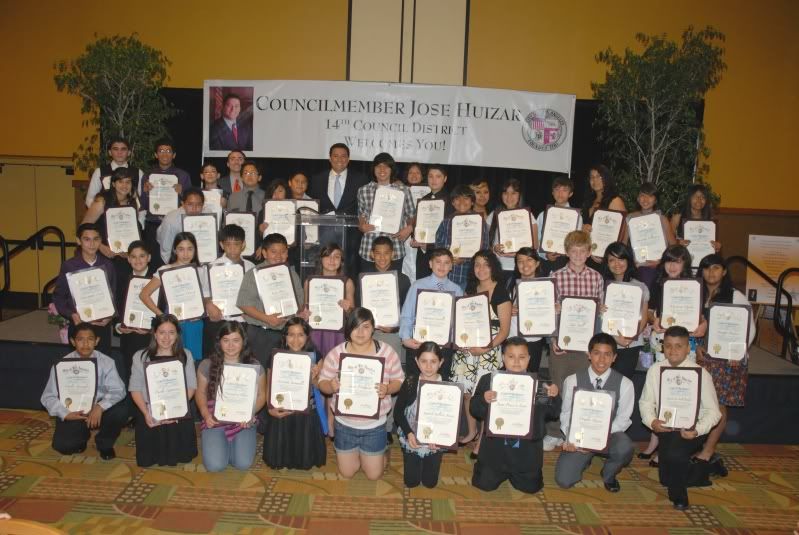 It was such a pleasure to recognize 90 of the top students in my district at this morning's 7th Annual Adelante Awards breakfast at Our Lady of the Angels Cathedral. It was the seventh time the gala has been held and it dates back to my days as School Board President for L.A.U.S.D. I originally started the Adelante Awards to encourage our local students to pursue education and support them in that journey.
The Adelante Awards pays tribute to boys and girls who are shining in and out of the classroom. It is important for us as a community to give them recognition and to encourage them to keep up their studies and stay on the educational path they are on. Many of these children could be the first in their families to seek higher education and we want to let them and their families know that college offers them the best chance for a bright and prosperous future."
I offer congratulations to all and a tip of the hat to Wilson High School senior and UC Berkeley-bound, Adrian Mendez, on receiving the coveted $1,000 scholarship—sponsored by the Nielson Group.