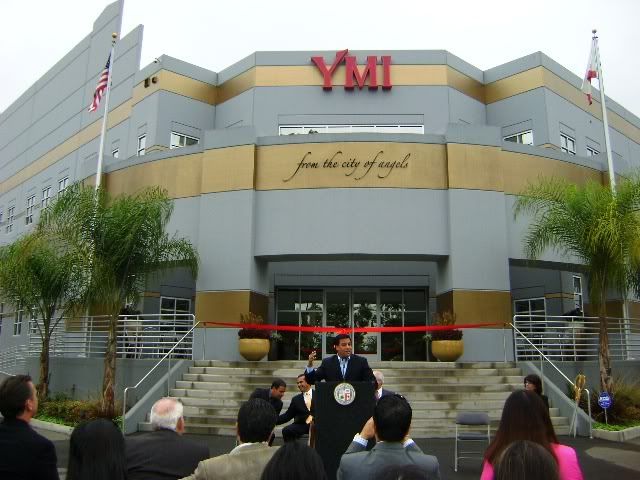 I was pleased to join the Mayor and YMI President and Founder, David Vered, recently to announce that even in these tough economic times, your City leaders are working with private enterprise to create jobs for working families. At a time when many companies are struggling to stay afloat, YMI Jeanswear, one of America's top junior denim brands, celebrated the expansion of its corporate offices and fashion distribution center at a special ribbon cutting event and tour.
Founded in 2000 by three fashion entrepreneurs, YMI is now nationally recognized as a lifestyle brand for teens and young women, ages 15 to 25. Moving just a few miles from its original location bordering the cities of Vernon and Los Angeles, YMI is underscoring its commitment to Los Angeles and the support of local commerce by constructing its new, energy efficient building in the Boyle Heights community, just east of downtown LosAngeles.
You might note that I will soon be announcing the fourth program in my Government Reform Forum Series. It will be held later this year and will focus on jobs and the economy. Earlier forums have included Campaign Finance Reform, Election Reform and Charter Reform.